Getting started with Famileo
We support you every step of the way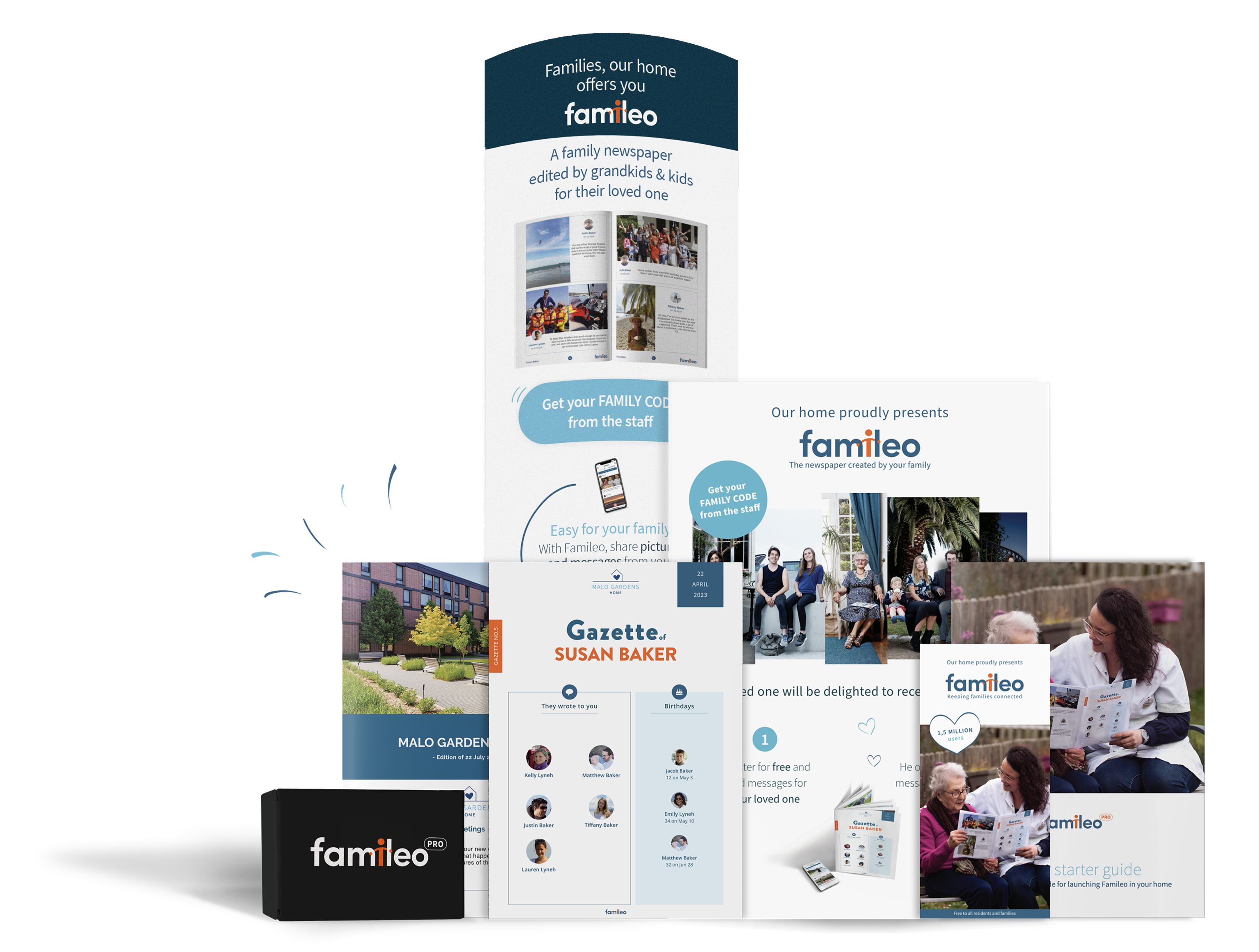 The Famileo package:
Access to the platform with unlimited users
A starter kit to help you launch the program
A toolkit for activity professionals: newsletter, activity booklet, etc.
Unlimited follow-ups with your coach
Free for families

Starting at
$
99

/month

per community

*
*For up to 50 beds. More than 50 beds? Contact us for information.

Preparing the launch
Attend the "Famileo coaching session"
Set up your account with your Famileo Coach
Define objectives & timeline

Helping families get started
Access is simple yet secure
Dynamic tools to communicate with families: flyers, posters, etc.
A help center to answer all your questions

Posting stories
Communicate about activities
Send photos and messages to all residents' families (or just one in particular)
Create fun newsletters for residents
Is Famileo free for families?
Yes. A free Famileo account is set up for each participating resident. Each account is linked to a unique family code. Thanks to this code, the family can register with Famileo and set up their account in just a few clicks!
How long does a subscription last?
A subscription lasts 6 months and renews automatically.
How many messages can be included in each gazette?
Each gazette can include up to 30 messages.
What about data privacy?
Famileo is a completely private and ad-free communication platform for your family. Your data remains your property. We use your data solely for operational purposes.

Secure network, guaranteed free of advertising
Thank you to our photographers ♡: ©Thomas Millet, ©Nino Mahaut and ©Romain Frogé