Bringing residents and families together even when apart
The whole family sends their messages via the application or their computer. The messages are automatically in a personalized physical newspaper: The Famileo gazette!

Developed for dementia care
Famileo is often used by caregivers as a tool in reminiscence therapy.
Discover our easy-to-use solutions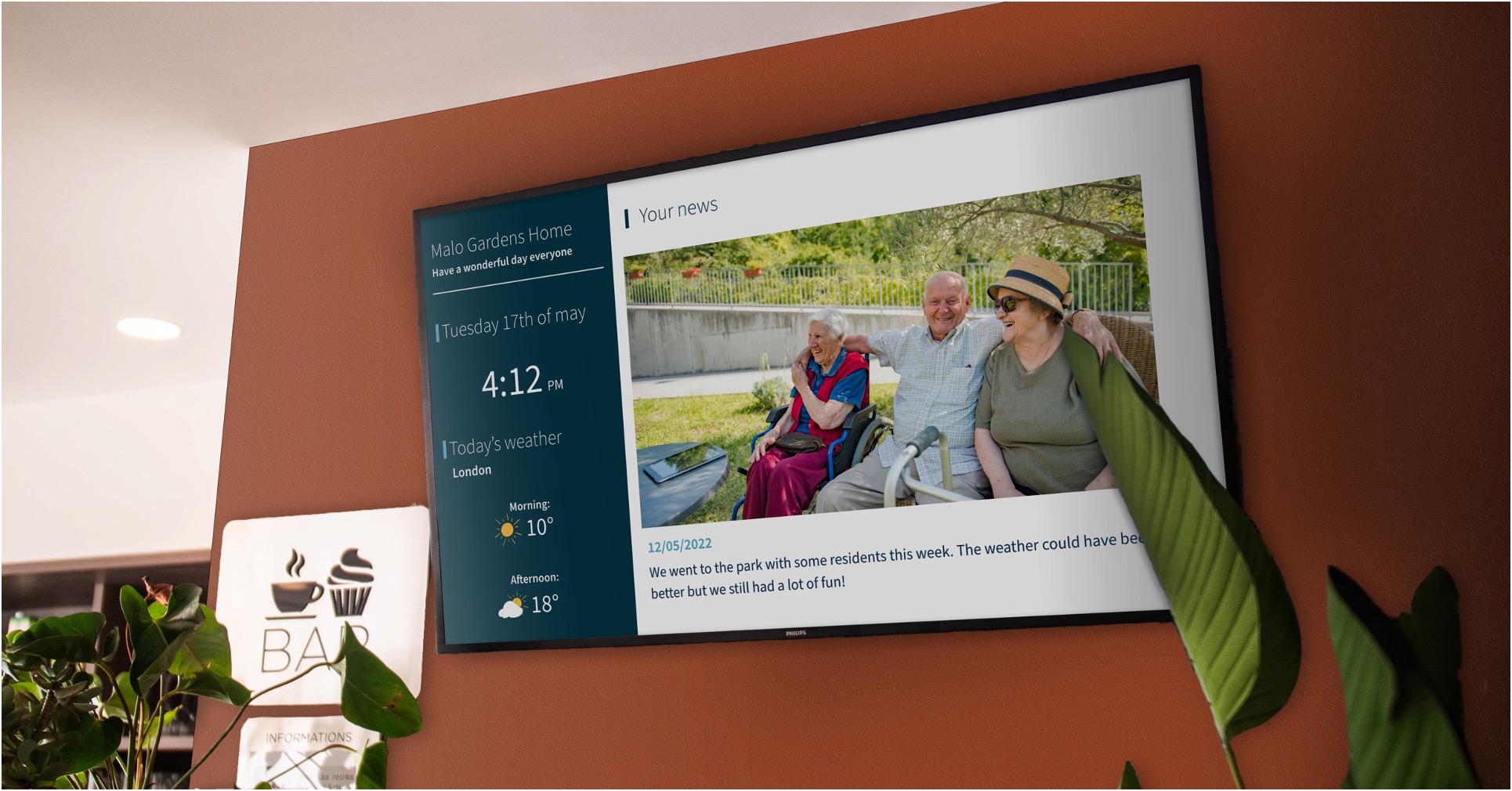 The TV box on your screens!
Promote your work and share your news:
Automatically broadcast your photos published on Famileo.
Add all external content in just a few clicks.
Communicate easily with residents and visitors.


For the benefit of all:
residents, families...
Maintaining the family bond, no matter the distance
Rekindle the link between generations by encouraging a dynamic connection between residents, families and nursing staff.
Offer an easy solution to family members living far away to stay connected with their loved one.
Bridging the technological gap
Respect communication habits of everyone: paper for the resident and digital for the rest of the family. Residents don't need to know how to use social networks, they'll receive their family news in their paper gazette.
Engage your residents with a tangible conversational tool to get to know them and their family better.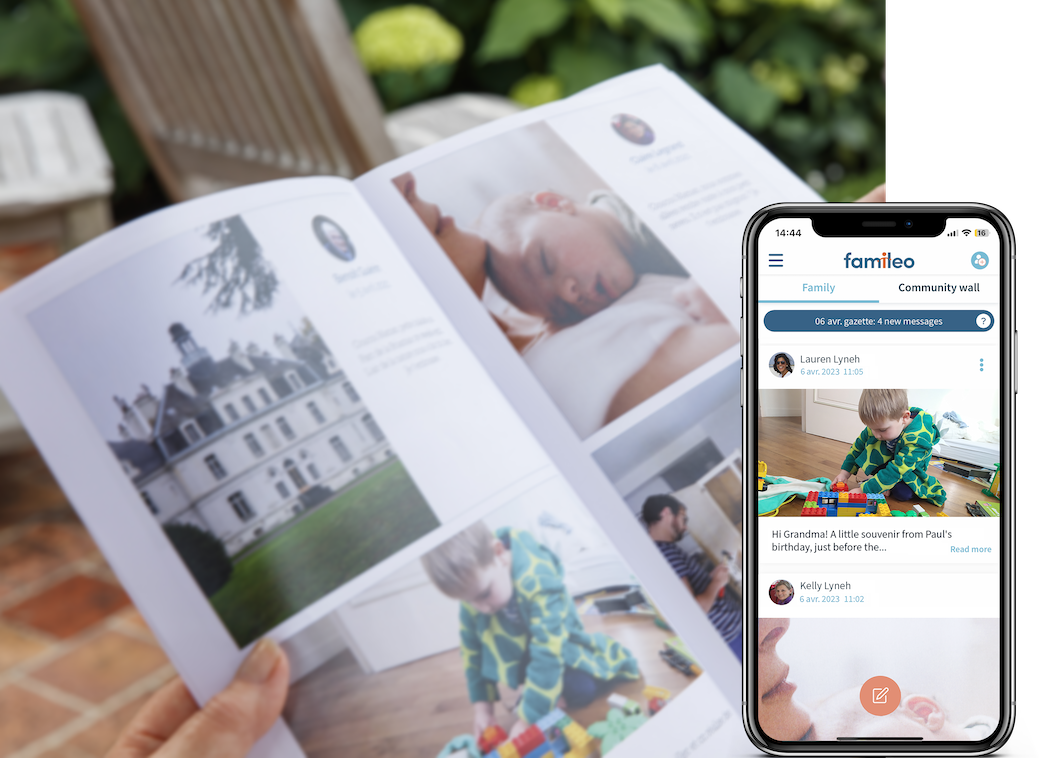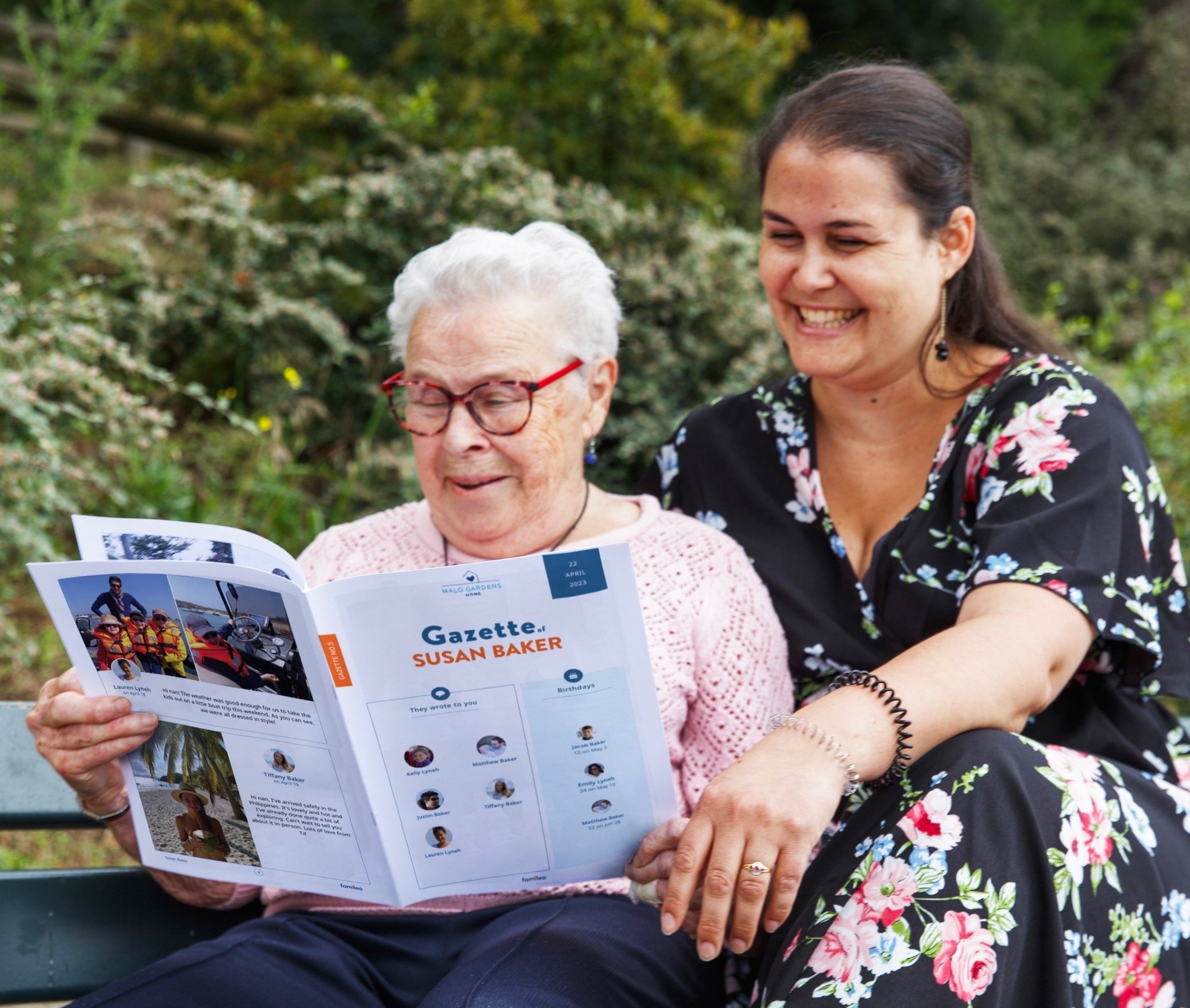 Transform the way you communicate with families
Your residents, their family and you will benefit from using Famileo as a powerful, two-way communication tool. More than just the resident's gazette, Famileo is also a great way to share news and information with the resident's family, when and how it suits you.
Developed for dementia care
Famileo is often used by caregivers as a tool in reminiscence therapy. By showing both old and new photos of the family (especially images of recent family visits) staff have an effective way to work with the resident and help trigger memory.
"Thanks to the gazette, they always have the feeling of having their loved ones by their side."
Sophia - Activity Coordinator
Why should you join the
Famileo adventure?
Already enjoyed in 2,500+ communities
1.5 million
family members
150 million messages sent
A unique communication solution
at the heart of your community
Developed for dementia care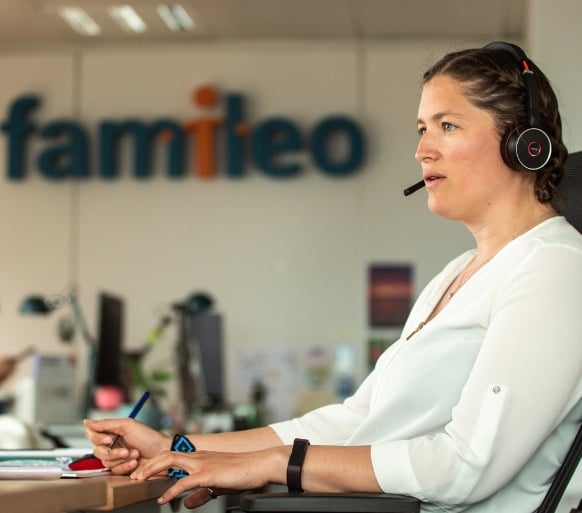 A team that cares
Famileo's customer support team is here for you!
A dedicated Famileo Coach will accompany

your community every step of the way:
Training and coaching
A personalized follow-up
Hotline and support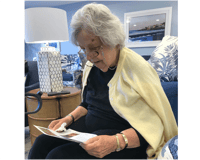 "Famileo brings communication and memories. It is also a wonderful talking point for our residents to share in their family victories or look back on the past. One of my biggest success with Famileo was to get a woman, who does not love to have discussions, show off pictures of her watercolors that her son posted in her gazette. It gave her a chance to open up and share her gifts."
Laura Lefebvre - Life Enrichment Coordinator at Duxbury House at the Village Welch Senior Living

"Famileo has brought the ability to help the residents remember moments from the past, provided staff a way to reassure the residents in time of distress and family connection improvement from generation to generation. "
Tessa Rice - Legacy Neighborhood Director - The Lakes of Monclova
Already enjoyed in 2,500 + communities

Secure network, guaranteed free of advertising
Thank you to our photographers ♡: ©Thomas Millet, ©Nino Mahaut and ©Romain Frogé