Welch Senior Living: a family company that cares… A LOT!
3 communities from the Welch Team are using Famileo everyday!
The Welch Team has understood Famileo and is using it to its fullest: Weekly newsletters, residents sharing their gazettes with each other during activities and families who can't stop sending messages!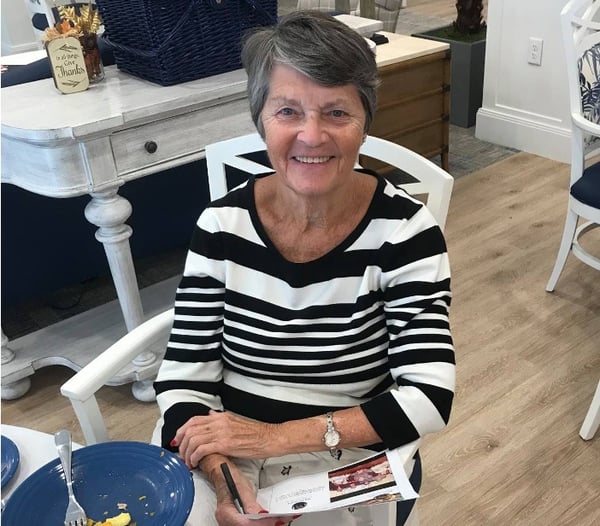 Famileo & Welch in numbers:
2.136
Love messages received
109
Newsletters edited for residents
3.537
Messages send to families
"

Famileo allows seniors living in communities

to engage in the lives of their adult children and grandchildren

, by including them in their family's day to day lives, through the printed Famileo Gazette.

Famileo helps families to stay connected in a medium comfortable to seniors who are not technologically inclined. At the touch of a button,

no matter the distance

or physical impairment separating those loved ones,

families can connect.

"

Jeanette Boudreau - Resident Services Director Allerton House
A great tool for the Life Enrichment team!
"Famileo brings communication and memories. It is also a wonderful talking point for our residents to share in their family victories or look back on the past. One of my biggest success with Famileo was to get a woman, who does not love to have discussions, show off pictures of her watercolors that her son posted in her gazette. It gave her a chance to open up and share her gifts."
Laura Lefebvre - Life Enrichment Coordinator at Duxbury House at the Village Welch Senior Living.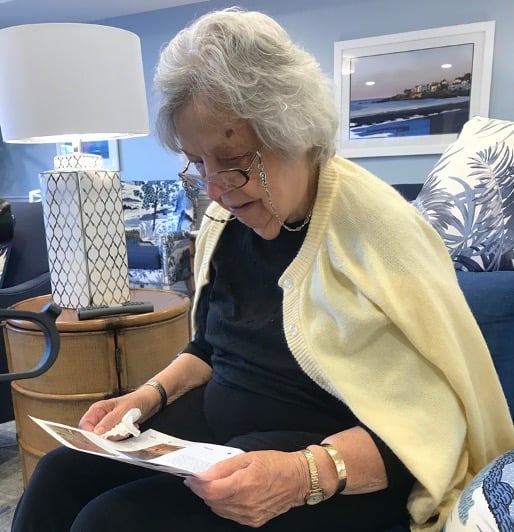 Famileo helps people living with dementia
"When my mum was alive, we sent her a weekly gazette and, when we emptied her room, we found all of them, obviously read dozens of times, with many of her annotations. She loved seeing her children and grandchildren and wrote about her feelings on the gazettes. They are very precious to me now. Writing posts is no more difficult than any other social media post, by the way. If you can do Facebook you can do Famileo. Thank you, Famileo. I'm so grateful for whoever came up with such a fantastic idea."