"It's a great tool for reminiscence and intergenerational activities. It captures and allows families, friends and also care providers to share photos in the moment."
Terri- Activity Coordinator, Forest Care
For the benefit of all:
residents, families...
Maintaining the family link, no matter the distance
Rekindle the link between generations by encouraging dynamic connection between residents, families and nursing staff.
Offer an easy solution to family members living far away to stay connected with their loved one.
Bridging the technological gap
Respect the communication habits of each person: paper for the resident and digital for the rest of the family. Residents don't need to know how to use social networks, they'll receive their family news in their paper gazette.
Engage your residents with a tangible conversational tool to get to know them and their family better.
Transform the way you communicate with residents' families
You, the residents and their families will all benefit from using Famileo as a powerful, two-way communication tool. As well as receiving messages and photos from their loved ones, you can use Famileo to easily share news and information with the resident's family, when and how it suits you.
Developed for dementia care
Famileo is often used by caregivers as a tool in reminiscence therapy. By showing both old and new photos of the family (especially images of recent family visits) staff have an effective way to work with the resident and help trigger memory.
Why should you join the
Famileo adventure?
Already enjoyed in 2,500+ care settings
1.3 million
family members
Recognised supplier by National Activity Provider Association, prioritising wellbeing
A unique communication solution
at the heart of your community
Developed for dementia care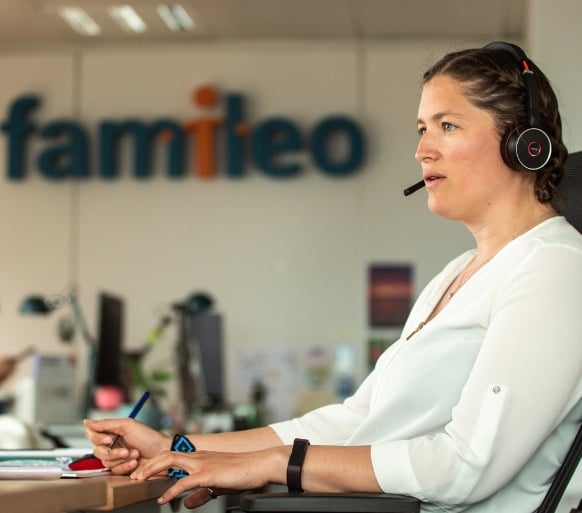 A team that cares
Famileo's customer support team is here for you!

A dedicated Famileo Coach will accompany you and your care setting through every step:
Training and coaching
A personalised follow-up
Hotline and support

"The feedback from residents and their families has been incredibly positive. While we have limited visiting in our care homes, Famileo is helping families stay in touch. It is especially important for those family members who are unable to visit easily."
David Moore - Dementia Lead - MHA

"More wonderful Famileo gazettes this week at Rowan Lodge! Our residents love reading all about their family activities, nicely presented in a personalised gazette."
Terry - Activity Coordinator - Rowan Lodge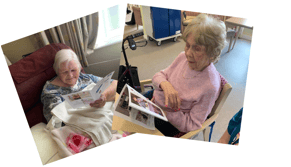 "I think Famileo is a great way of being able to stay close even when apart."
Stuart Davies - General Manager - Plas Bryn Rhosyn
Already enjoyed in 2,500 + care settings
About us
Launched in 2015 by Tanguy de Gélis and Armel de Lesquen, Famileo is now present in more than 2,500 partner establishments in France and abroad. Thanks to continuous growth and popularity in France, Famileo has decided to expand its international reach with a particular focus on Spain, the United Kingdom, the United States and Canada.
To discover the whole story, click here!

Secure network, guaranteed free of advertising
Thank you to our photographers ♡: ©Thomas Millet, ©Nino Mahaut and ©Romain Frogé